---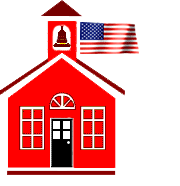 "My teacher thought I could, so I did."
Many students just need someone to believe in them. Showing interest in a student can be the driving force of their success.
Welcome to my webpage!! I am Kindra Lashaye Washington-Tubbs of Butler, Alabama. I am the proud mother of two kids, Braylen and Riley, and the wife of DeCarlos Tubbs.
In 2000, I graduated from Sweet Water High School and went on to further my education at The University of Alabama in Tuscaloosa. In 2004, I graduated from the University with a BS in Secondary Education and a concentration in Language Arts. I am highly qualified to teach both English and Reading. I also have a Masters and EdS in Library Media from The University of West Alabama.
I currently serve as the librarian at Marengo High. I am excited about the upcoming school year!